Abstract
Autophagy is a critical regulator of cellular homeostasis, dysregulation of which is associated with diverse diseases. Here we show therapeutic effects of a novel autophagy enhancer identified by high-throughput screening of a chemical library against metabolic syndrome. An autophagy enhancer increases LC3-I to LC3-II conversion without mTOR inhibition. MSL, an autophagy enhancer, activates calcineurin, and induces dephosphorylation/nuclear translocation of transcription factor EB (TFEB), a master regulator of lysosomal biogenesis and autophagy gene expression. MSL accelerates intracellular lipid clearance, which is reversed by lalistat 2 or Tfeb knockout. Its administration improves the metabolic profile of ob/ob mice and ameliorates inflammasome activation. A chemically modified MSL with increased microsomal stability improves the glucose profile not only of ob/ob mice but also of mice with diet-induced obesity. Our data indicate that our novel autophagy enhancer could be a new drug candidate for diabetes or metabolic syndrome with lipid overload.
Full text access
Lim H, Lim YM, Kim KH, Jeon YE, Park K, Kim J, Hwang HY, Lee DJ, Pagire H, Kwon HJ, Ahn JH, Lee MS. Nat Commun. 2018 Apr 12;9(1):1438. doi: 10.1038/s41467-018-03939-w. PubMed PMID: 29650965; PubMed Central PMCID: PMC5897400.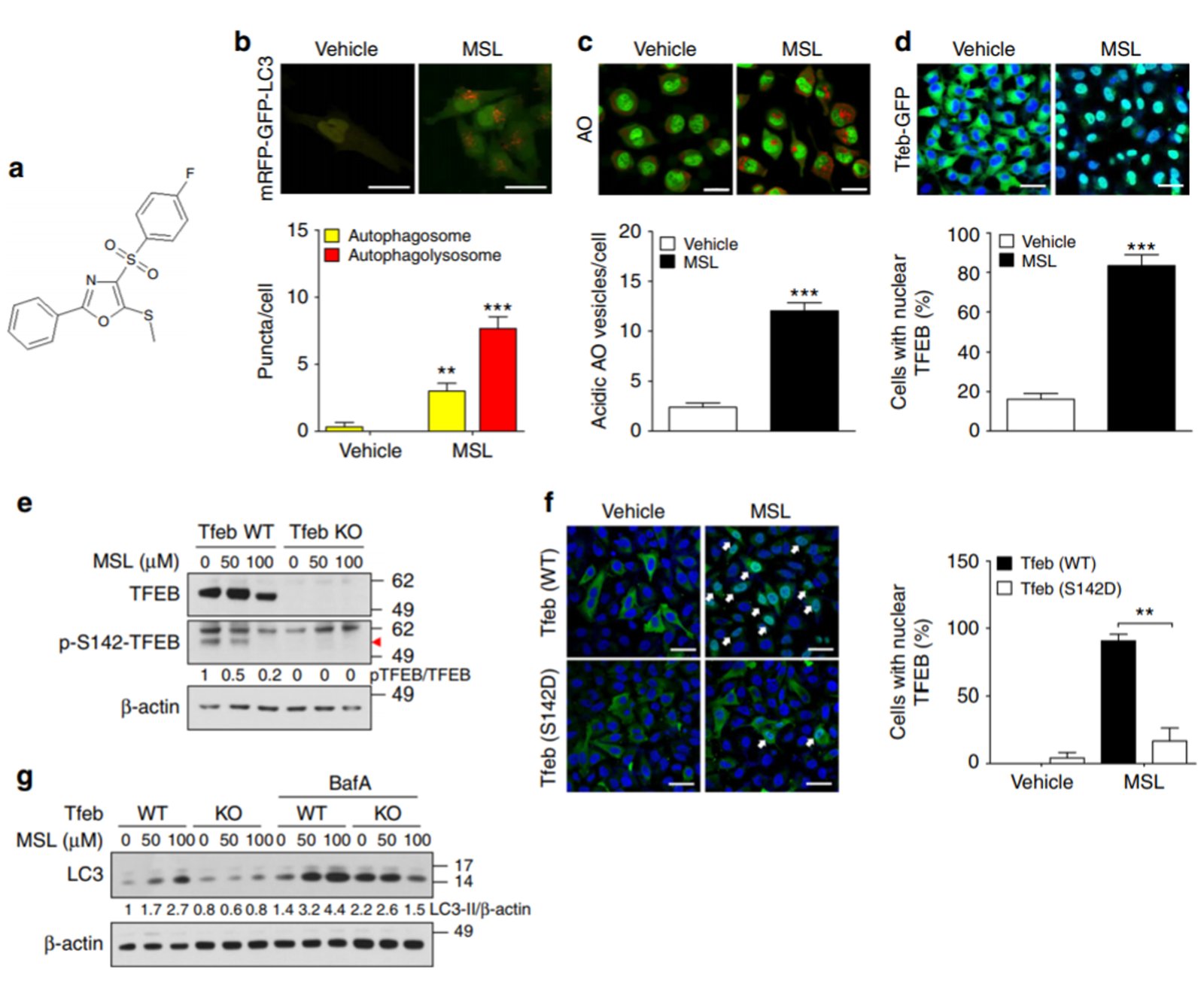 Further reading
Kim J, Lim YM, Lee MS. The Role of Autophagy in Systemic Metabolism and Human-Type Diabetes. Mol Cells. 2018 Jan 31;41(1):11-17. doi: 10.14348/molcells.2018.2228. Epub 2018 Jan 23. Review. PubMed PMID: 29370692; PubMed Central PMCID: PMC5792707.
Moosavi MA, Haghi A, Rahmati M, Taniguchi H, Mocan A, Echeverría J, Gupta VK, Tzvetkov NT, Atanasov AG. Phytochemicals as potent modulators of autophagy for cancer therapy. Cancer Lett. 2018 Jun 28;424:46-69. doi: 10.1016/j.canlet.2018.02.030. Epub 2018 Feb 21. PubMed PMID: 29474859.
Keywords: novel autophagy enhancer; ob/ob mice; metabolic syndrome.
Join for free INPST as a member
The International Natural Product Sciences Taskforce (INPST) maintains up-to-date lists with conferences, grants and funding opportunities, jobs and open positions, and journal special issues with relevance for the area of phytochemistry and food chemistry, pharmacology, pharmacognosy research, and natural product science.
Apply for the INPST 2018 Science Communication Award (Gold: 2000 USD / Silver: 1000 USD / Bronze: 500 USD)