Naivety about promiscuous, assay-duping molecules is polluting the literature and wasting resources, warn Jonathan Baell and Michael A. Walters.
Academic researchers, drawn into drug discovery without appropriate guidance, are doing muddled science. When biologists identify a protein that contributes to disease, they hunt for chemical compounds that bind to the protein and affect its activity. A typical assay screens many thousands of chemicals. 'Hits' become tools for studying the disease, as well as starting points in the hunt for treatments.
But many hits are artefacts — their activity does not depend on a specific, drug-like interaction between molecule and protein. A true drug inhibits or activates a protein by fitting into a binding site on the protein. Artefacts have subversive reactivity that masquerades as drug-like binding and yields false signals across a variety of assays.
These molecules — pan-assay interference compounds, or PAINS — have defined structures, covering several classes of compound (see 'Worst offenders'). But biologists and inexperienced chemists rarely recognize them. Instead, such compounds are reported as having promising activity against a wide variety of proteins. Time and research money are consequently wasted in attempts to optimize the activity of these compounds. Chemists make multiple analogues of apparent hits hoping to improve the 'fit' between protein and compound. Meanwhile, true hits with real potential are neglected.
Full text
Baell J, Walters MA. Nature. 2014 Sep 25;513(7519):481-3. doi: 10.1038/513481a. PubMed PMID: 25254460.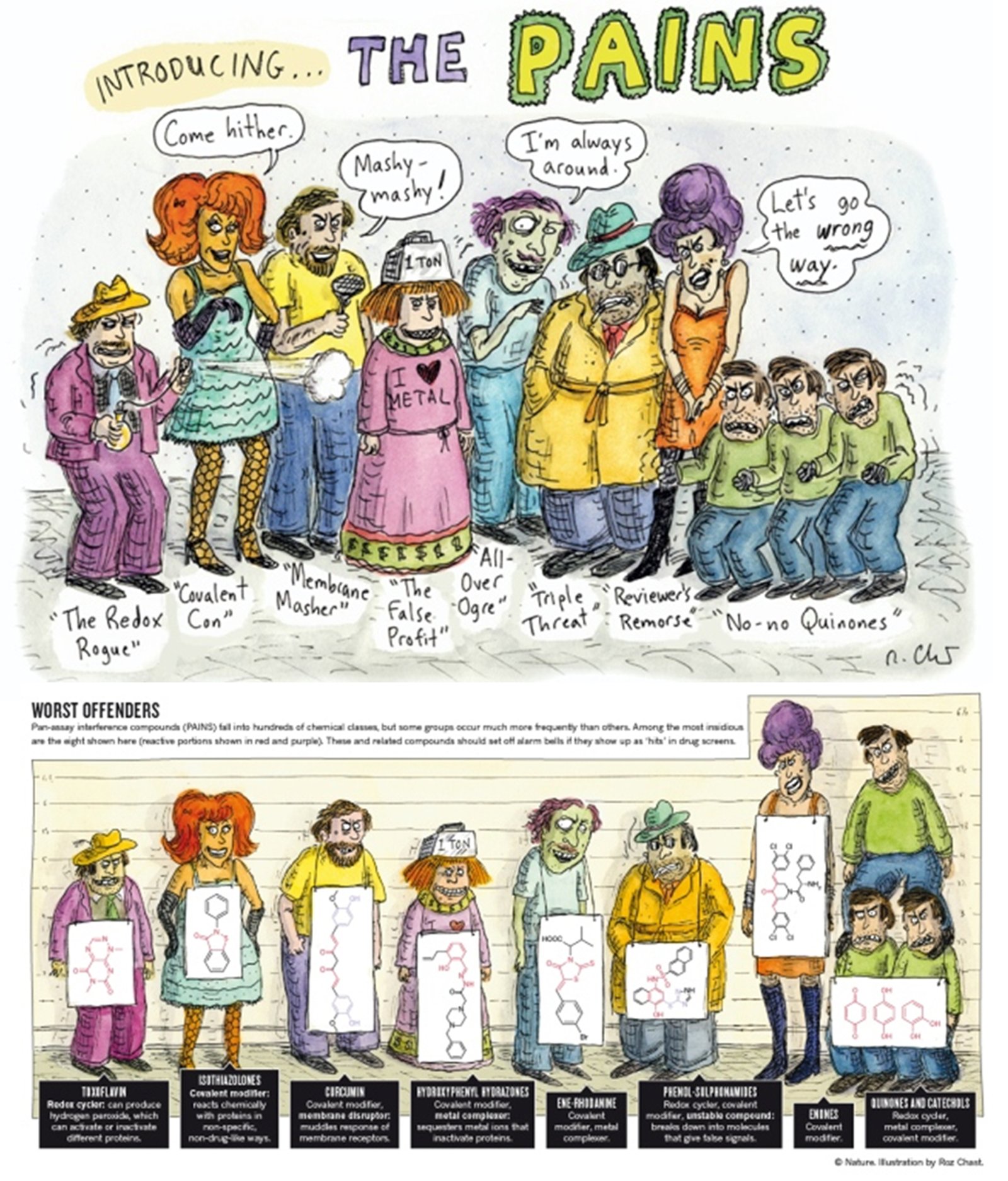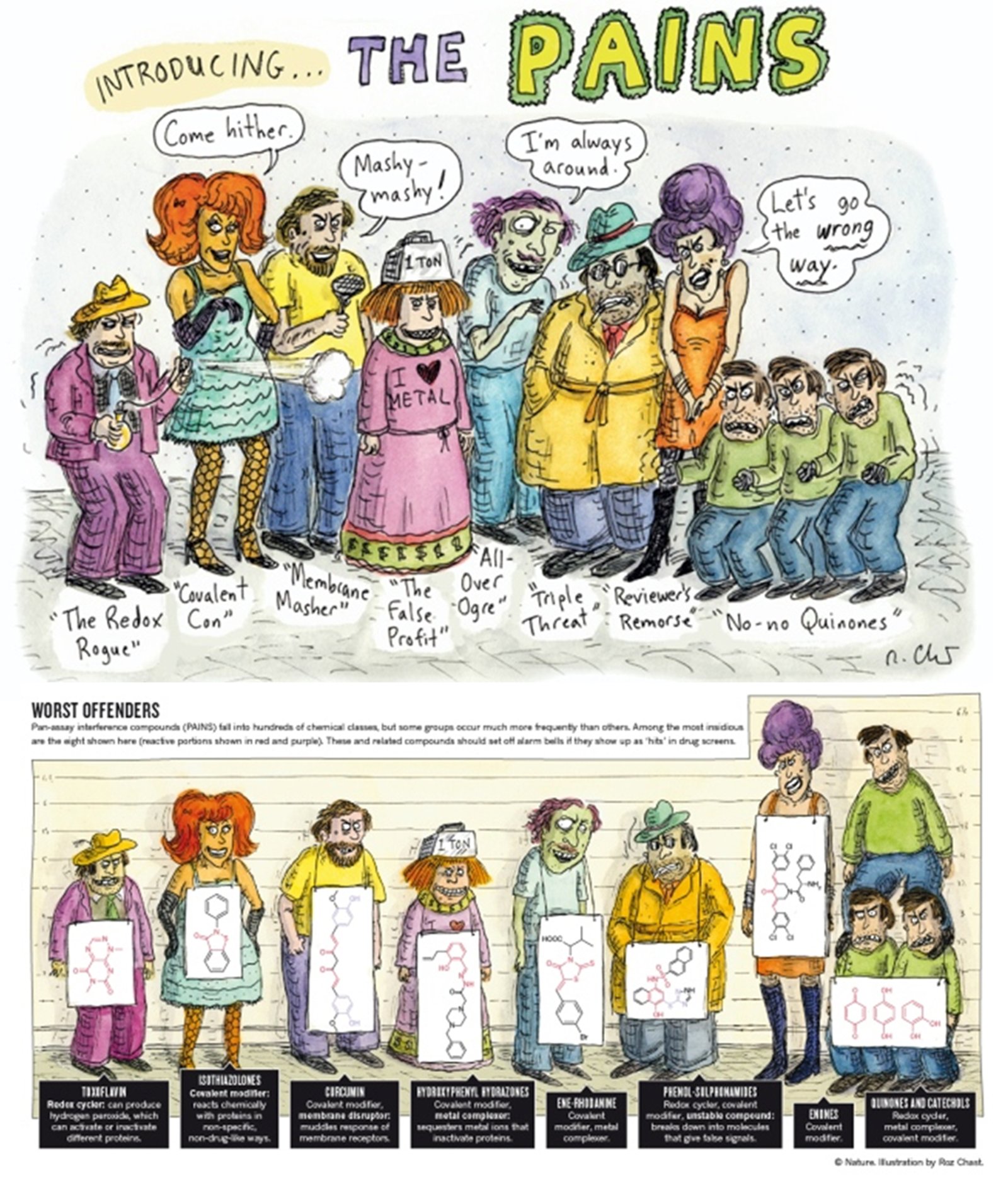 Keywords: PAINS, pan-assay interference compounds, natural product chemistry, chemical con artists, phytochemicals, PAINS relevance, natural products.
Join for free INPST as a member
The International Natural Product Sciences Taskforce (INPST) maintains up-to-date lists with conferences, grants and funding opportunities, jobs and open positions, and journal special issues with relevance for the area of phytochemistry and food chemistry, pharmacology, pharmacognosy research, and natural product science.
Apply for the INPST 2018 Science Communication Award (Gold: 2000 USD / Silver: 1000 USD / Bronze: 500 USD)