Editor´s Choice Publication
---
Turn the fraught flirtation between the social and biophysical sciences into fruitful partnerships with these five principles, urge Rebekah R. Brown, Ana Deletic and Tony H. F. Wong.
An urgent push to bridge the divide between the biophysical and the social sciences is crucial. It is the only way to drive global sustainable development that delivers social inclusion, environmental sustainability and economic prosperity1. Sustainability is the classic 'wicked' problem2, characterized by poorly defined requirements, unclear boundaries and contested causes that no single agency or discipline is able to address3.
It is crucial to understand, then, why so many well-meaning attempts at interdisciplinary collaboration fail to deliver tangible outcomes — and why others succeed. Here we offer an unapologetically personal answer by reflecting on how, working across multiple faculties of Monash University in Melbourne, Australia, we have built a team of disciplinary experts that delivers integrated and sustainable water management across multiple cities.
Reference
Brown RR, Deletic A, Wong TH. Interdisciplinarity: How to catalyse collaboration. Nature. 2015 Sep 17;525(7569):315-7. doi: 10.1038/525315a. PubMed  PMID: 26381970.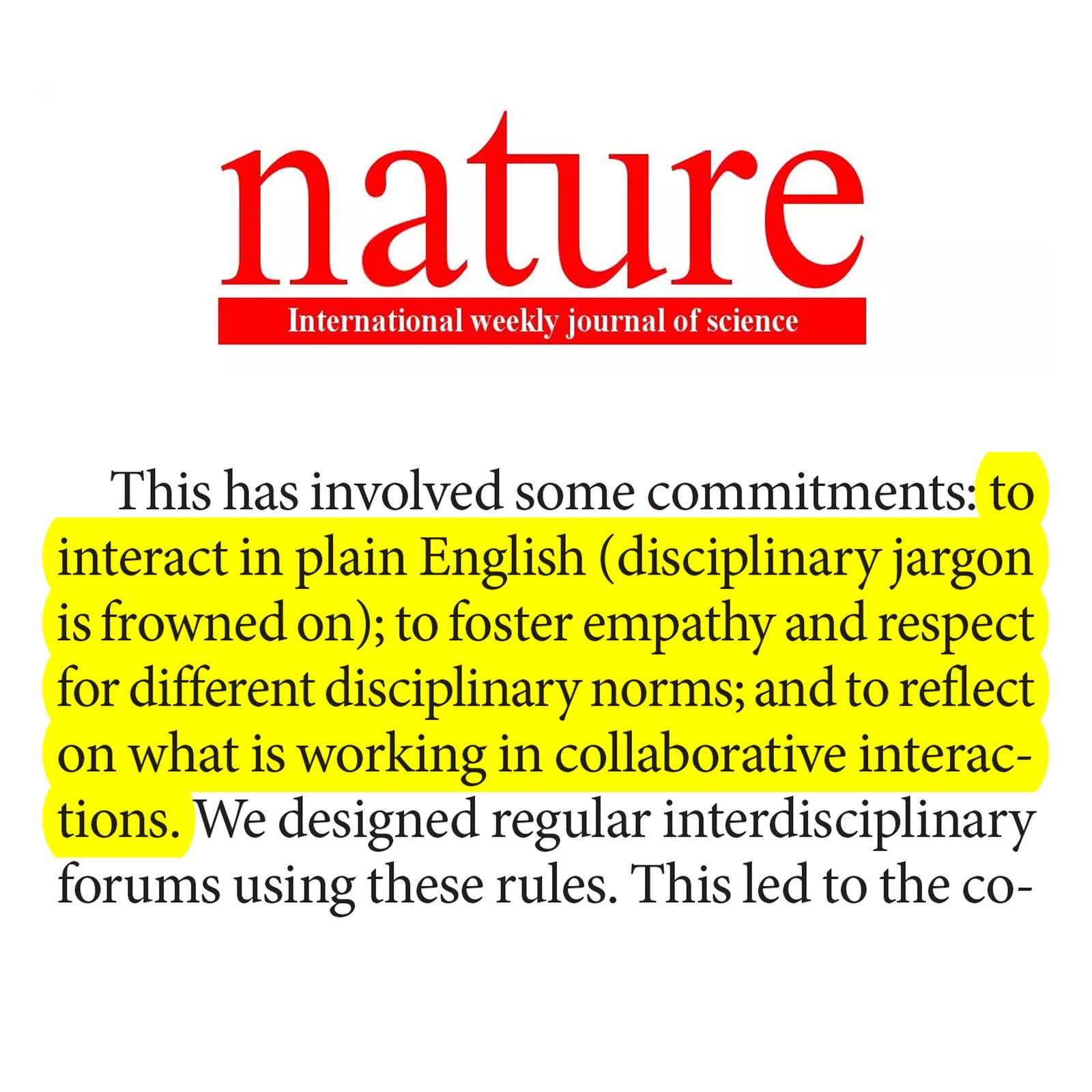 Keywords:  interdisciplinarity, how to catalyse collaboration, interdisciplinary collaboration.
---
Join for free INPST as a member
The International Natural Product Sciences Taskforce (INPST) maintains up-to-date lists with conferences, grants and funding opportunities, jobs and open positions, and journal special issues with relevance for the area of phytochemistry and food chemistry, pharmacology, pharmacognosy research, and natural product science.
Apply for the INPST 2018 Science Communication Award (Gold: 2000 USD / Silver: 1000 USD / Bronze: 500 USD)