The English-language Master's Degree Program Drug Discovery and Development started in October 2017!
The Pharmaceutical Sciences at the University of Vienna launched a new Master's Degree Program. We have compiled all information regrading its profile, requirements, application procedure and much more for you on this website. From now on you can find further details on its courses in the course directory of the University of Vienna – "u:find" as well!
More information at the University of Vienna Website
Contact
Pharmaceutical Sciences
University of Vienna
Althanstraße 14
A-1090 Wien
drug-dd@univie.ac.at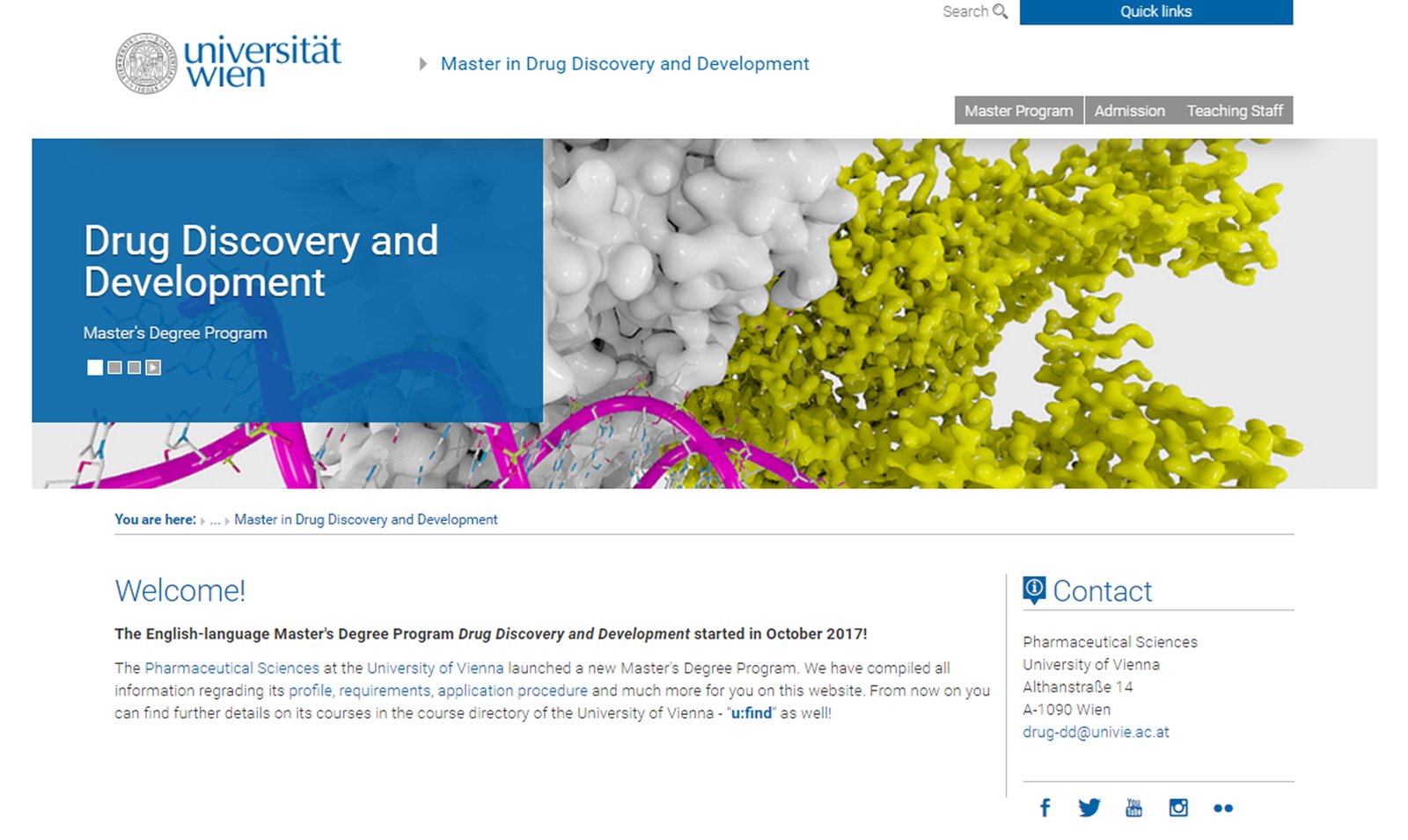 Keywords: Drug Discovery and Development, Pharmacy, Pharmacology, Masters, Masters in Drug Discovery and Development, Vienna, Austria, Master, Drug Discovery, Drug Development, Master's Degree Program in Drug Discovery and Development at University of Vienna in Austria.
Join for free INPST as a member
The International Natural Product Sciences Taskforce (INPST) maintains up-to-date lists with conferences, grants and funding opportunities, jobs and open positions, and journal special issues with relevance for the area of phytochemistry and food chemistry, pharmacology, pharmacognosy research, and natural product science.
Apply for the INPST 2018 Science Communication Award (Gold: 2000 USD / Silver: 1000 USD / Bronze: 500 USD)