Multinational project with participants from Bulgaria, Italy, and Austria/Poland, supported by the Bulgarian National Scientific Fund (BNSF; project contract No. КП-06-ОПР 03/8); duration 36 months (2019-2021).
1st prize at the 12th MedChem Symposium AIMECS 2019
The underlying pathophysiology of all neurodegenerative diseases (NDDs) is the slow progressive dysfunction and ultimate loss of neurons in the brain and/or spinal cord. The majority of the currently approved drugs for the treatment of NDDs are based on the "one molecule–one target" paradigm. These single-target drugs have an impact on several symptoms in different disease stages and often are used in combination with other medicines in order to reduce the undesired side effects. It is known that most common pathogenic mechanisms featuring many NDDs include dysfunction of specific neuronal enzymes, abnormal protein dynamics with misfolding/aggregation, oxidative stress/formation of free radicals, mitochondrial dysfunction/DNA damage, dysfunction of neurotrophins, and neuroinflammation. Therefore, to combat the multifactorial nature of NDDs, the combination of appropriate short peptides with selected drug-like fragments into one, new peptide-fragment hybrid structure will result in simultaneously targeting of two or more specific enzymes that are involved in different neurodegenerative processes. It is also expected that such peptide-fragment hybrids may act as metal-selective chelators and free radical scavengers.Depending on the achieved biological effects, this new "Multi-target"concept is a promising strategy for the optimization of treatment of the most common NDDs such as Parkinson´s and Alzheimer´s disease. Compared to a combination therapy of two or more single therapeutics, the multi-target directed fragment-peptide hybrids would exhibit the combined benefit of synergistic or additive effects with a reduced risk of toxicity and side effects by preventing drug-drug interactions. Moreover, such peptide-fragment hybrids may have an optimal physicochemical profile with improved blood-brain barrier (BBB) permeability, thus, being useful as diagnostics for detecting biomarkers of NDDs.
The main goal of this project: will be the establishment of a state of the art technology platform for construction of novel multi-target-directed ligands (MTDLs) as potential therapeutic agents and/or diagnostics for NDDs – fragment-peptide hybrids combining neuroprotective effects with epigenetic-regulating and monoaminergic-inhibiting action that simultaneously target two or more enzymes overexpressed in neuronal cells.
Hence the following specific tasks:
In silico design and virtual screening of drug-like peptide-fragment hybrid structures using a novel, combined X-ray/modelling technology platform (SeeSAR/HYDE) that enable scoring, visualization and quantification of the docking results in form of HYDE estimated affinity ranges;
Selection and characterization of dual and multi-target acting peptide-fragment hybrids based on their predicted affinity ranges (HYDE scores), physicochemical and toxicity properties;
Design and development of synthetic schemes that enable construction of the chemical structures – analogues/peptidomimetics of short proteins, modified amino acids, and drug-like fragments;
Establishment of synthesis of small enzyme targeting proteins (ETP) that will be enabled to operate as multi-target-oriented units in the new hybrid structures presenting enhanced metabolic stability and BBB permeability;
Creation of new peptide-fragment hybrid structures acting as MTDLs with enhanced physicochemical profile. In this context, the process of successful vectorization (introduction of suitable conjugating motifs) will also be studied and discussed;
Establishment of biological assays and parallel in vitro pharmacological evaluation of the new synthesized molecules whether they interact with biological targets that are relevant for the most prevalent NDDs. Estimation of structure-activity relationships (SARs), more specifically, whether and how certain modifications in the respective fragment-peptide monomer units, as well as in the hybrid structures will show neuroprotective effects and enzymatic activity compare to standard single-target drugs and parent structures.
The aims of the current project could be feasible due to an integral and interdisciplinary technology approach that we are tackling starting from in silico design of the multi-target directed ligands, virtual screening, synthesis, and in vitro evaluation in relevant human recombinant enzymes of the targeted peptide-fragment hybrid structures. The project is inline also with the strategic objectives of EU to improve human health and quality of life.
For more information, please contact us at: ntzvetkov@bio21.bas.bg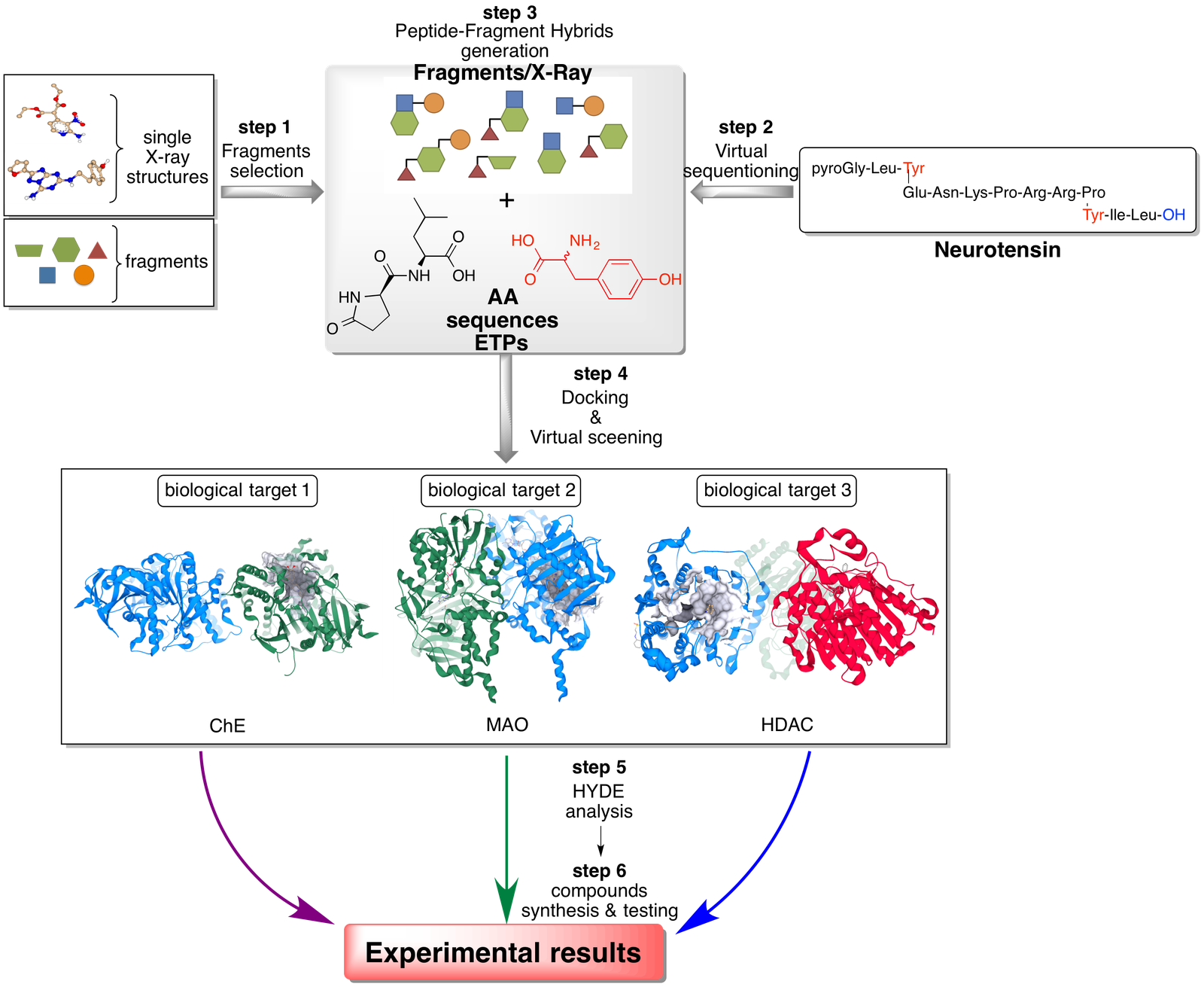 Keywords: Multitarget peptide-fragment hybrids, treatment of neurodegenerative diseases, virtual screening, neuroinflammation, Bulgarian National Scientific Fund (BNSF).
---
Join for free INPST as a member
The International Natural Product Sciences Taskforce (INPST) maintains up-to-date lists with conferences, grants and funding opportunities, jobs and open positions, and journal special issues with relevance for the area of phytochemistry and food chemistry, pharmacology, pharmacognosy research, and natural product science.
Apply for the INPST 2018 Science Communication Award (Gold: 2000 USD / Silver: 1000 USD / Bronze: 500 USD)