Abstract
The advent of anti-TNF agents has dramatically changed the treatment algorithms for IBD in the last 15 years, but primarily and more importantly secondary loss of response is often observed. Fortunately , new treatment options have been actively explored and some have already entered our clinical practice. In the class of anti-cytokine agents, the anti-IL12/IL23 monoclonal antibodies (mAbs) have entered clinical practice with the anti-p40 mAb ustekinumab in Crohn's disease (CD). Also, more selective anti-IL23 agents (anti-p19) have shown efficacy and are being further developed, in contrast to agents inhibiting IL-17 downstream which have failed in clinical trials despite their clear efficacy in psoriasis (Verstockt et al. in Expert Opin Biol Ther 17(1):31-47, 2017; Verstockt et al. in Expert Opin Drug Saf 16(7):809-821, 2017). Following up on the efficacy of the anti-adhesion molecule vedolizumab, etrolizumab (anti-beta-7 integrin) and PF-00547659, an anti-MadCam mAb, are being developed (Lobaton et al. in Aliment Pharmacol Ther 39(6):579-594, 2014). Oral anti-trafficking agents, such as ozanimod, targeting the S1P receptor responsible for the efflux of T-cells from the lymph nodes, have also shown efficacy in patients with ulcerative colitis (UC) (Sandborn et al. in N Engl J Med 374(18):1754-1762, 2016). Oral agents inhibiting cell signaling have been explored successfully in IBD. Tofacitinib, a non-selective oral Janus kinase (JAK) inhibitor, is effective in patients with UC and several other more or less selective Jak1, 2 and 3 inhibitors are being developed for the treatment of CD and UC (Sandborn et al. in N Engl J Med 376(18):1723-1736, 2017; Vermeire et al. in Lancet 389(10066):266-275, 2017; De Vries et al. in J Crohns Colitis 11(7):885-93, 2017). Finally, despite initial disappointing results with systemic administration of mesenchymal stem cells, Alofisel, adipose tissue derived, allogeneic mesenchymal stem cells, locally injected in perianal fistula tracts, induce long-lasting beneficial effects and the drug has been approved in Europe (Panes et al. in Gastroenterology, 2017). In summary, the quest for new treatment options in IBD is very active and justified by the high medical need and unresolved problems patients are facing.
Full text access
Verstockt B, Ferrante M, Vermeire S, Van Assche G. J Gastroenterol. 2018 May;53(5):585-590. doi: 10.1007/s00535-018-1449-z. Epub 2018 Mar 19. Review. PubMed PMID: 29556726; PubMed Central PMCID: PMC5910475.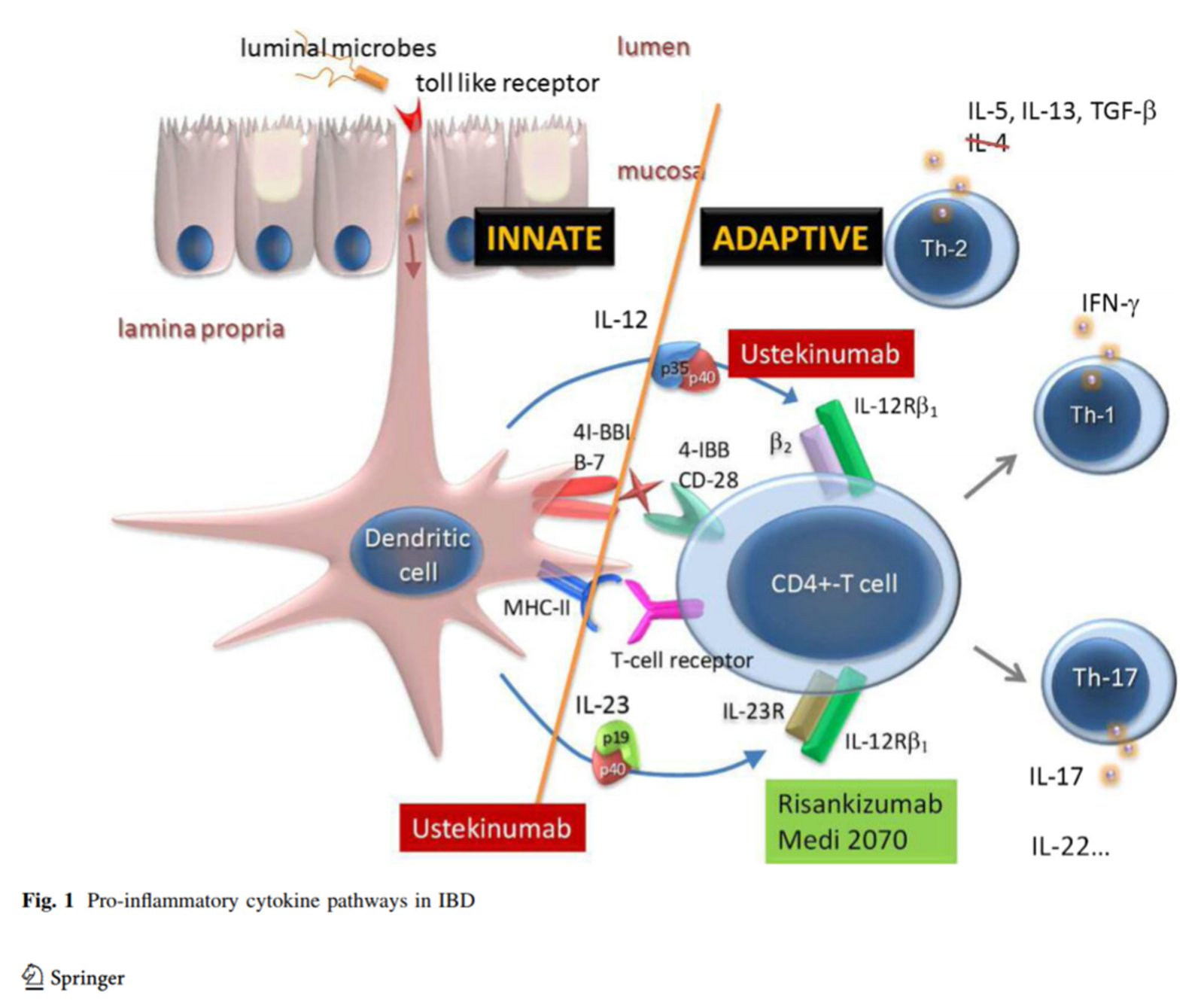 Keywords: Anti-IL23; Anti-adhesion; New treatment options for inflammatory bowel diseases; FMT; IBD; Jakinibs.
Join for free INPST as a member
The International Natural Product Sciences Taskforce (INPST) maintains up-to-date lists with conferences, grants and funding opportunities, jobs and open positions, and journal special issues with relevance for the area of phytochemistry and food chemistry, pharmacology, pharmacognosy research, and natural product science.
Apply for the INPST 2018 Science Communication Award (Gold: 2000 USD / Silver: 1000 USD / Bronze: 500 USD)