Abstract:
Many hemorheologic Traditional Chinese Medicines (TCMs) that are widely-used clinically lack molecular mechanisms of action. We hypothesized that some of the active components of hemorheologic TCMs may function through targeting prothrombotic P2Y1 and/or P2Y12 receptors. The interactions between 253 antithrombotic compounds from TCM and these two G protein-coupled P2Y receptors were evaluated using virtual screening. Eleven highly ranked hits were further tested in radioligand binding and functional assays. Among these compounds, salvianolic acid A and C antagonized the activity of both P2Y1 and P2Y12 receptors in the low µM range, while salvianolic acid B antagonized the P2Y12 receptor. These three salvianolic acids are the major active components of the broadly-used hemorheologic TCM Danshen (Salvia militorrhiza), the antithrombotic molecular mechanisms of which were largely unknown. Thus, the combination of virtual screening and experimental validation identified potential mechanisms of action of multicomponent drugs that are already employed clinically.
Reference:
Liu X, Gao ZG, Wu Y, Stevens RC, Jacobson KA, Zhao S. Salvianolic acids from antithrombotic Traditional Chinese Medicine Danshen are antagonists of human P2Y(1) and P2Y(12) receptors. Sci Rep. 2018 May 24;8(1):8084. doi: 10.1038/s41598-018-26577-0.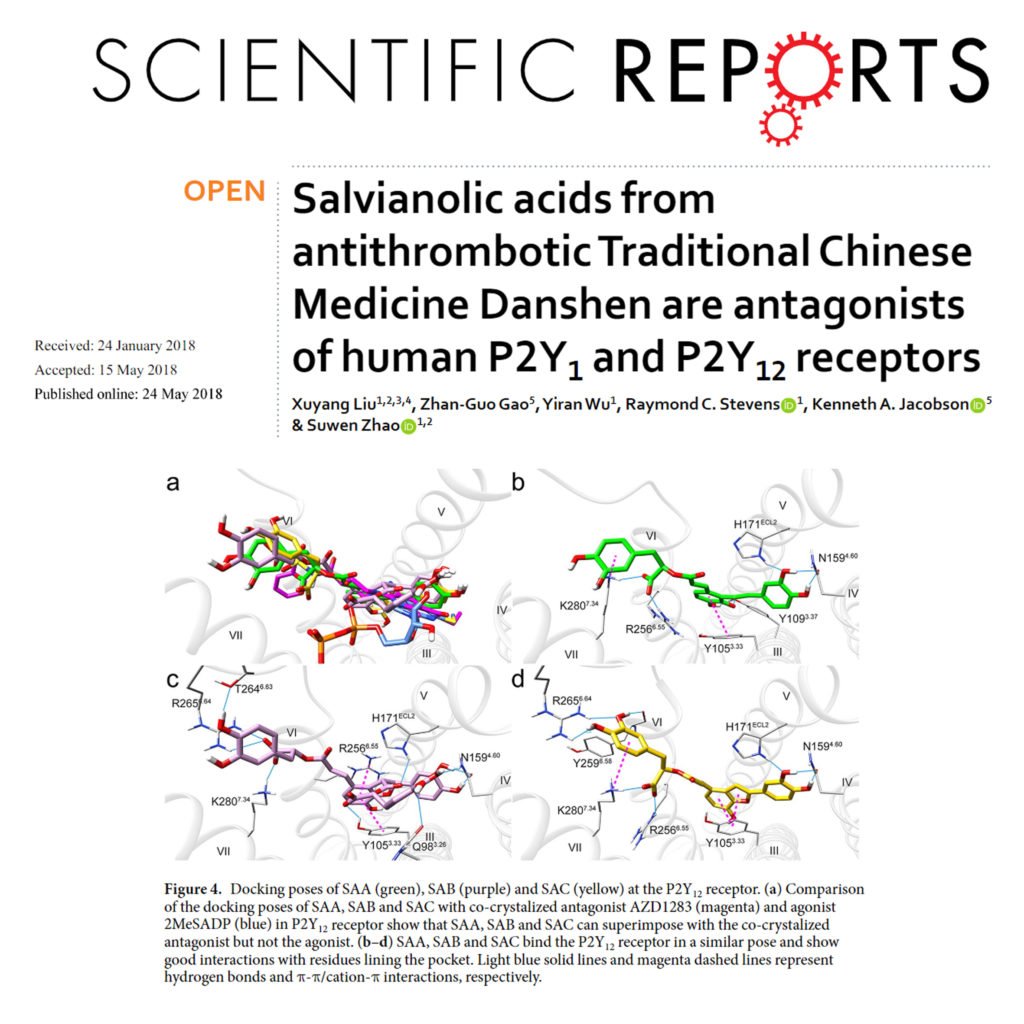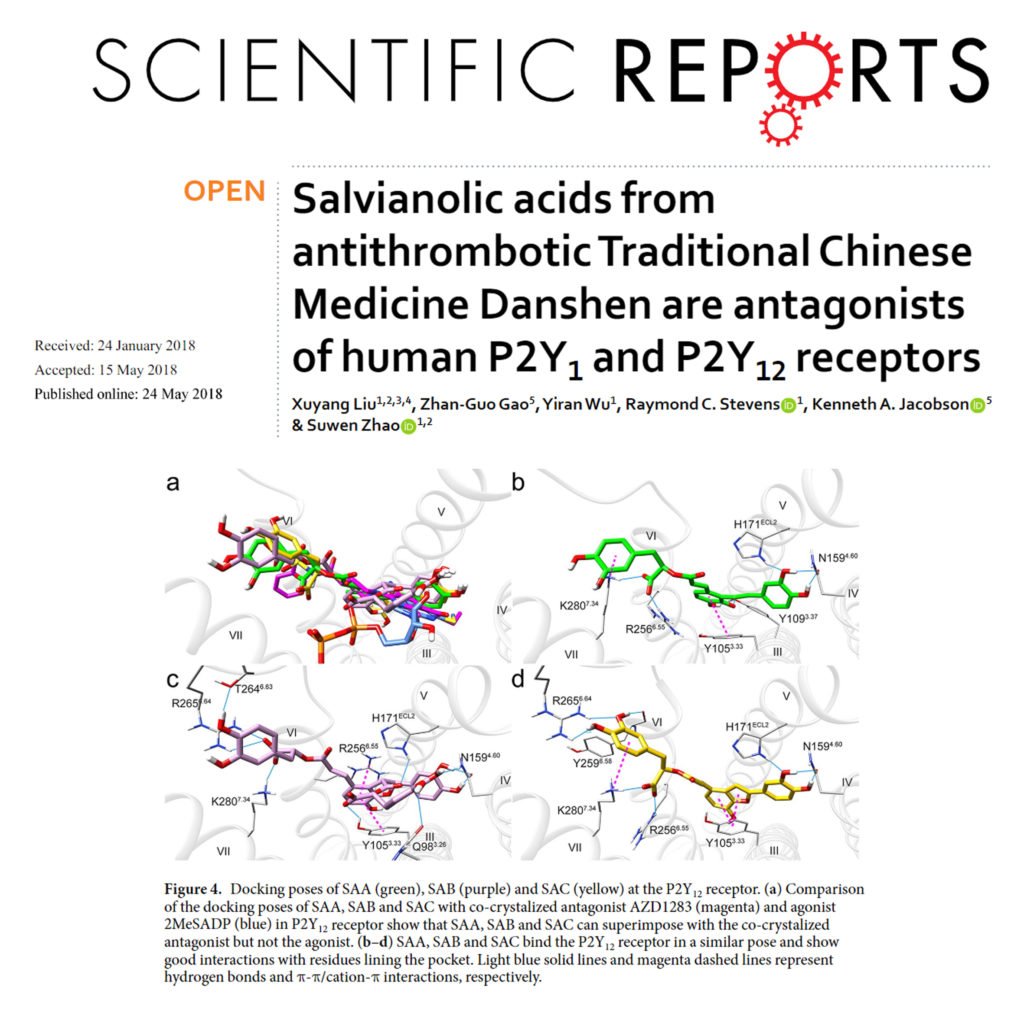 Keywords: salvianolic acids, antithrombotic Traditional Chinese Medicine, Danshen, antagonists of human P2Y(1) and P2Y(12) receptors,
multicomponent drugs, virtual screening, Salvia militorrhiza, hemorheologic Traditional Chinese Medicines (TCMs).

---
Join for free INPST as a member
The International Natural Product Sciences Taskforce (INPST) maintains up-to-date lists with conferences, grants and funding opportunities, jobs and open positions, and journal special issues with relevance for the area of phytochemistry and food chemistry, pharmacology, pharmacognosy research, and natural product science.