Abstract
Treatment of acute myeloid leukemia (AML) patients is still hindered by resistance and relapse, resulting in an overall poor survival rate. Recently, combining specific B-cell lymphoma (Bcl)-2 inhibitors with compounds downregulating myeloid cell leukemia (Mcl)-1 has been proposed as a new effective strategy to eradicate resistant AML cells. We show here that 1(R), 6(S), 1'(R), 6'(S), 11(R), 17(S)-fistularin-3, a bromotyrosine compound of the fistularin family, isolated from the marine sponge Suberea clavata, synergizes with Bcl-2 inhibitor ABT-199 to efficiently kill Mcl-1/Bcl-2-positive AML cell lines, associated with Mcl-1 downregulation and endoplasmic reticulum stress induction. The absolute configuration of carbons 11 and 17 of the fistularin-3 stereoisomer was fully resolved in this study for the first time, showing that the fistularin we isolated from the marine sponge Subarea clavata is in fact the (+)-11(R), 17(S)-fistularin-3 stereoisomer keeping the known configuration 1(R), 6(S), 1'(R), and 6'(S) for the verongidoic acid part. Docking studies and in vitro assays confirm the potential of this family of molecules to inhibit DNA methyltransferase 1 activity.
Reference:
Florean C, Kim KR, Schnekenburger M, Kim HJ, Moriou C, Debitus C, Dicato M, Al-Mourabit A, Han BW, Diederich M. Synergistic AML Cell Death Induction by Marine Cytotoxin (+)-1(R), 6(S), 1′(R), 6′(S), 11(R), 17(S)-Fistularin-3 and Bcl-2 Inhibitor Venetoclax. Mar Drugs. 2018 Dec 19;16(12). pii: E518. doi: 10.3390/md16120518.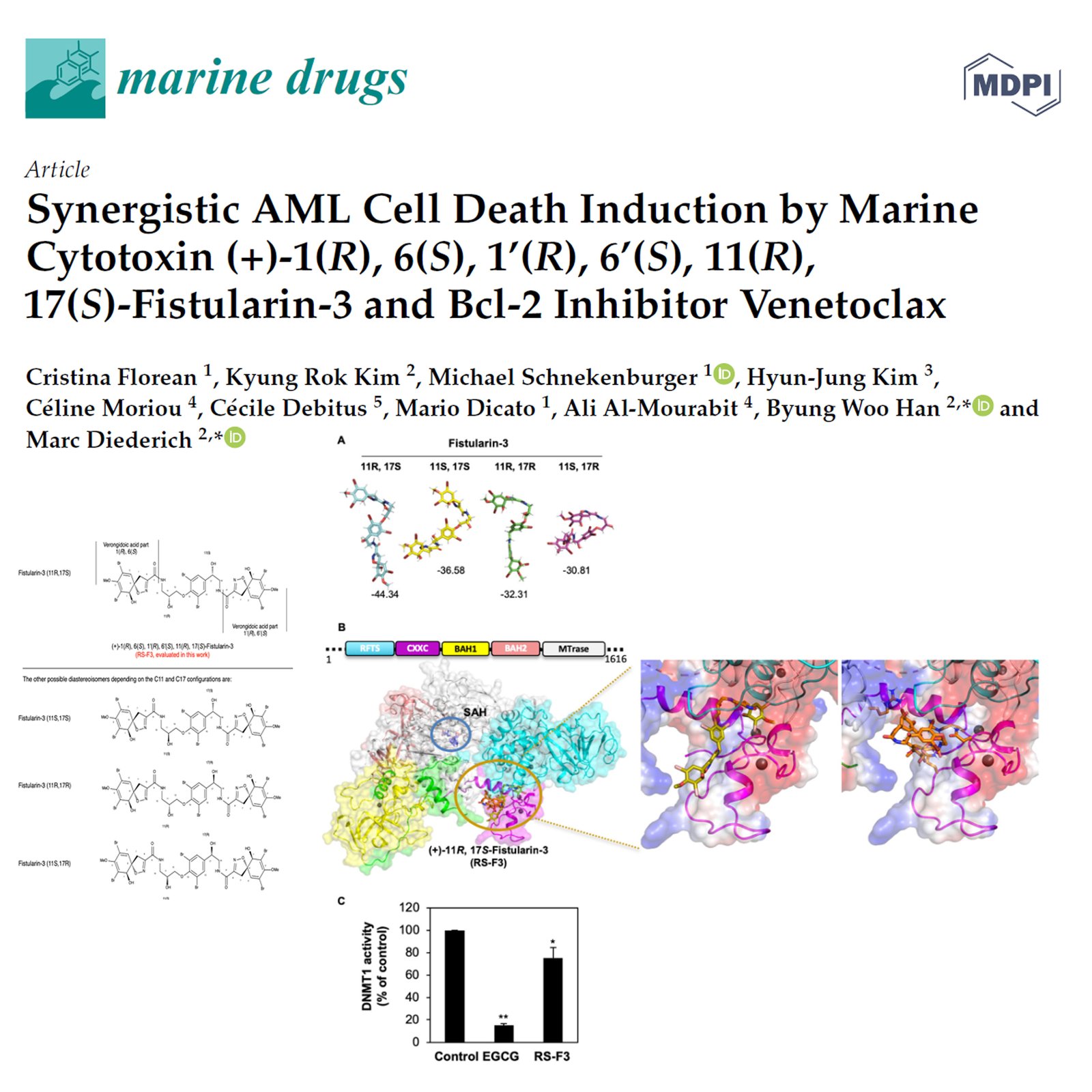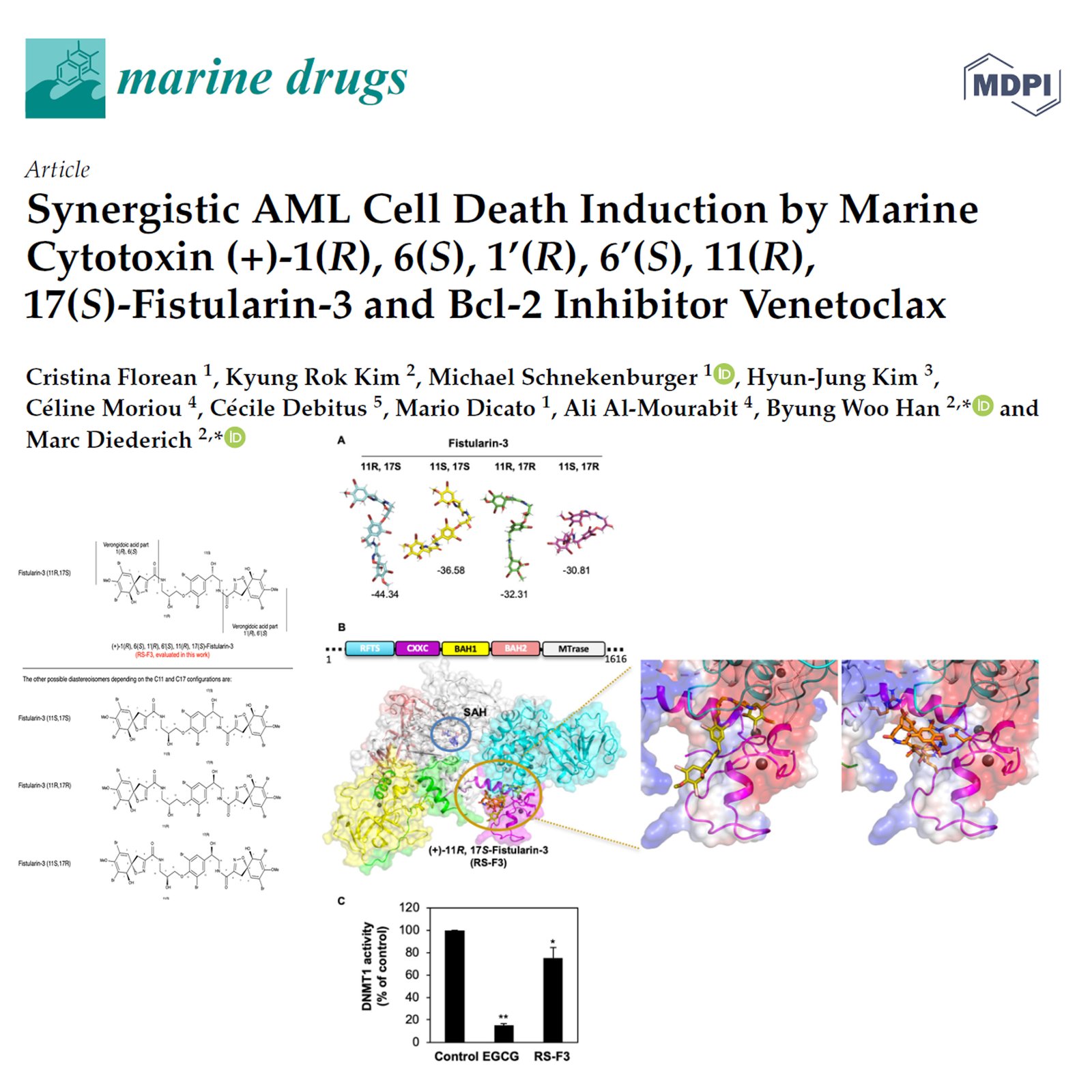 Keywords: cell death induction, marine cytotoxins, Bcl-2 Inhibitors, venetoclax, DNA methyltransferase 1, verongidoic acid, endoplasmic reticulum stress, the marine sponge Suberea clavata, myeloid cell leukemia (Mcl)-1, acute myeloid leukemia (AML).
---
Join for free INPST as a member
The International Natural Product Sciences Taskforce (INPST) maintains up-to-date lists with conferences, grants and funding opportunities, jobs and open positions, and journal special issues with relevance for the area of phytochemistry and food chemistry, pharmacology, pharmacognosy research, and natural product science.