Dr. Atanas G. Atanasov
Currently the Head of the Department of Molecular Biology at the Institute of Genetics and Animal Breeding within the Polish Academy of Sciences, Dr. Atanas Atanasov is interested in better understanding the molecular mechanisms regulating health and disease. This interest, and the career path he has set himself upon in pursuing that interest, is what makes him an influencer among those in the field of Biotech. He was a senior researcher at the University of Vienna, and while there was part of a research campaign into "Drugs from Nature Targeting Inflammation", a project that received massive funding from the Austrian Science Fund. He has also been recognized by the European Commission in the form of an appointment as a member in a network consortium assessing Chinese medicine. His aptitude as a researcher is apparent not only from his professional positions and accomplishments, but also his Twitter feed, which over 91,000 users follow to gain a better understanding of Biotech innovation.
View the full ranking at the website of the publisher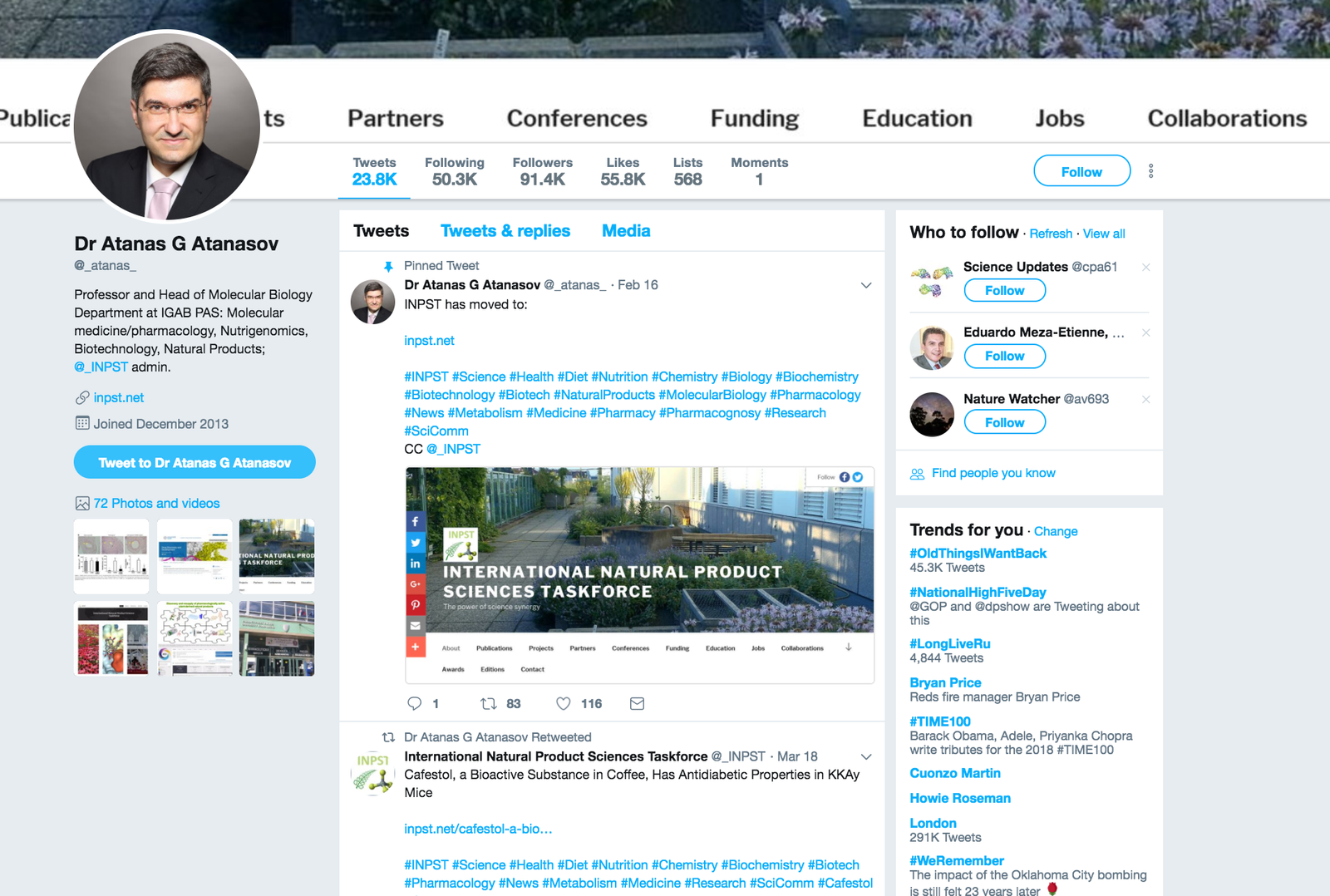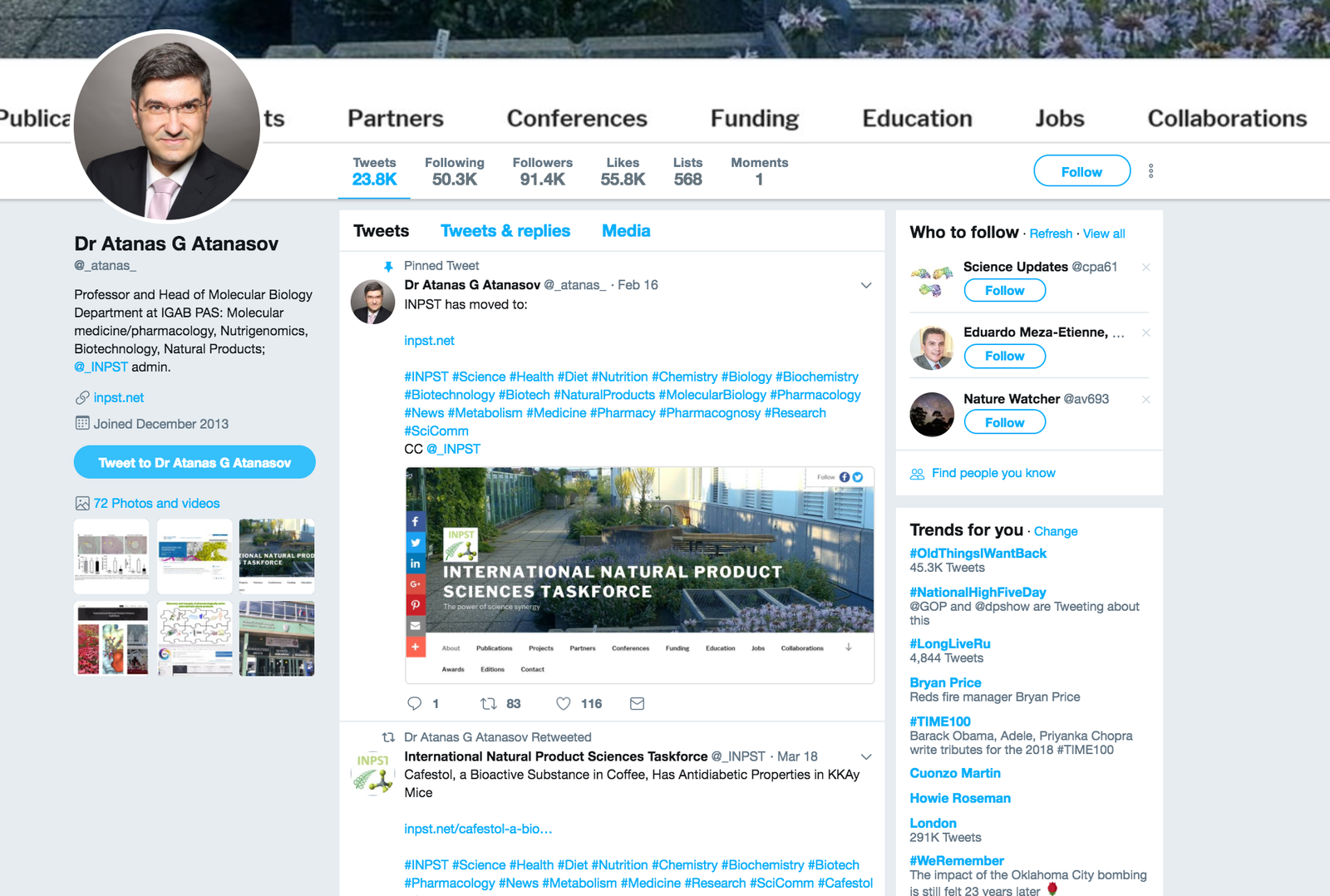 Keywords: biotech, top twitter ranking, twitter ranking list, INPST, Dr. Atanas G. Atanasov, top twitter infuencers, Disruptor Daily, influencers on twiter, top influencers, twitter influence, top biotech influencers ranking list, twitter influencers, science, twiter influence, biotech users ranking, medicine and health communication, social media, Disruptor Daily ranking list, social media influence, social media influencers, top twitter influencers.
Join for free INPST as a member
The International Natural Product Sciences Taskforce (INPST) maintains up-to-date lists with conferences, grants and funding opportunities, jobs and open positions, and journal special issues with relevance for the area of phytochemistry and food chemistry, pharmacology, pharmacognosy research, and natural product science. Colleagues who wish to learn more about INPST before deciding to join as members, scientists who work in areas not related to natural products, and all people who are interested in the topics explored by INPST are invited to join our mailing list.
Apply for the INPST 2018 Science Communication Award (Gold: 2000 USD / Silver: 1000 USD / Bronze: 500 USD)