RT @abhijoshi2015: Pleased to share our recent book chapter on "Biology and Biotechnological Strategies for Conservation Management of Pueraria tuberosa, a Traditionally Established Medicinal Liana" In:Ekiert, HM et al. (eds) Medicinal Plants. Springer, Cham.
https://link.springer.com/chapter/10.1007%2F978-3-030-74779-4_21
#INPST#NPMND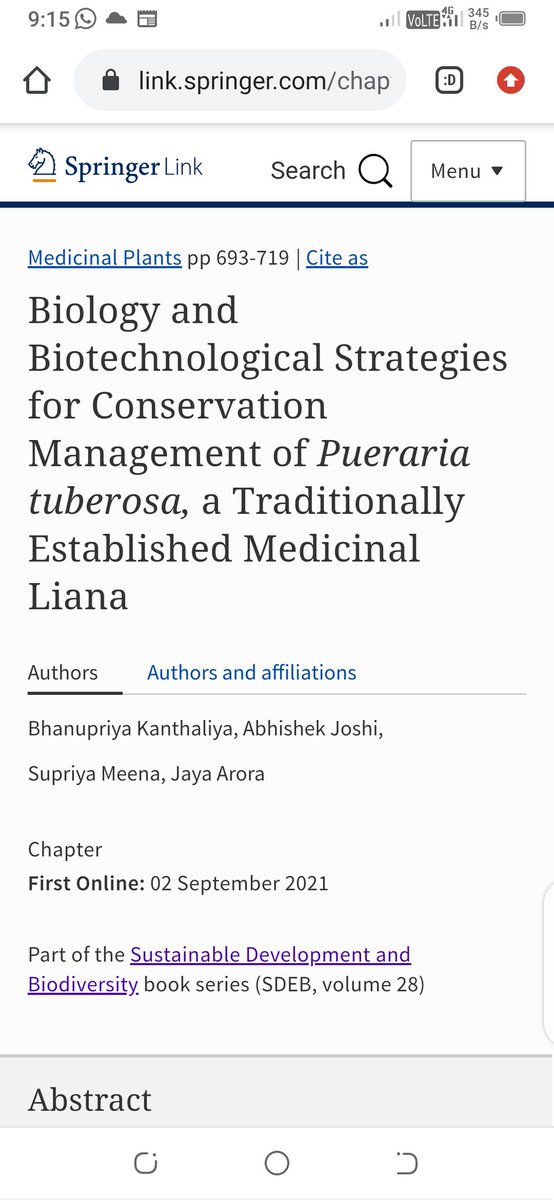 (Feed generated with FetchRSS)
Go to Source
Author: International Natural Product Sciences Taskforce
The International Natural Product Sciences Taskforce (INPST) maintains up-to-date lists with conferences, grants and funding opportunities, jobs and open positions, and journal special issues with relevance for the area of phytochemistry and food chemistry, pharmacology, biotechnology, medicine and pharmacognosy research, and natural product science.
Join for free INPST as a member