Abstract:
Roussoella species are well recorded from both monocotyledons and dicotyledons. As part of a research program to discover biologically active compounds from plant-associated Dothideomycetes in Thailand, the strain Roussoella sp. (MFLUCC 17-2059), which represents an undescribed species, was isolated from Clematis subumbellata Kurz, fermented in yeast-malt medium and explored for its secondary metabolite production. Bioassay-guided fractionation of the crude extract yielded the new abscisic acid derivative, roussoellenic acid (1), along with pestabacillin B (2), a related congener, and the cyclodipeptide, cyclo(S-Pro-S-Ile) (3). The structure of 1 was determined by 2D NMR spectroscopy and HR-ESIMS data analysis. Compounds 1 and 2 showed inhibitory activity on biofilm formation by Staphylococcus aureus. The biofilmformation of S. aureus was reduced to 34%at 16 ug/mL by roussoellenic acid (1), while pestabacillin B (2) only showed 36% inhibition at 256 ug/mL. In addition, compound 1 also had weak cytotoxic effects on L929 murine fibroblasts and human KB3-1 cancer cells.
Reference:
Phukhamsakda C, Macabeo APG, Yuyama KT, Hyde KD, Stadler M. Biofilm Inhibitory Abscisic Acid Derivatives from the Plant-Associated Dothideomycete Fungus, Roussoella sp. Molecules. 2018 Aug 30;23(9). pii: E2190. doi: 10.3390/molecules23092190.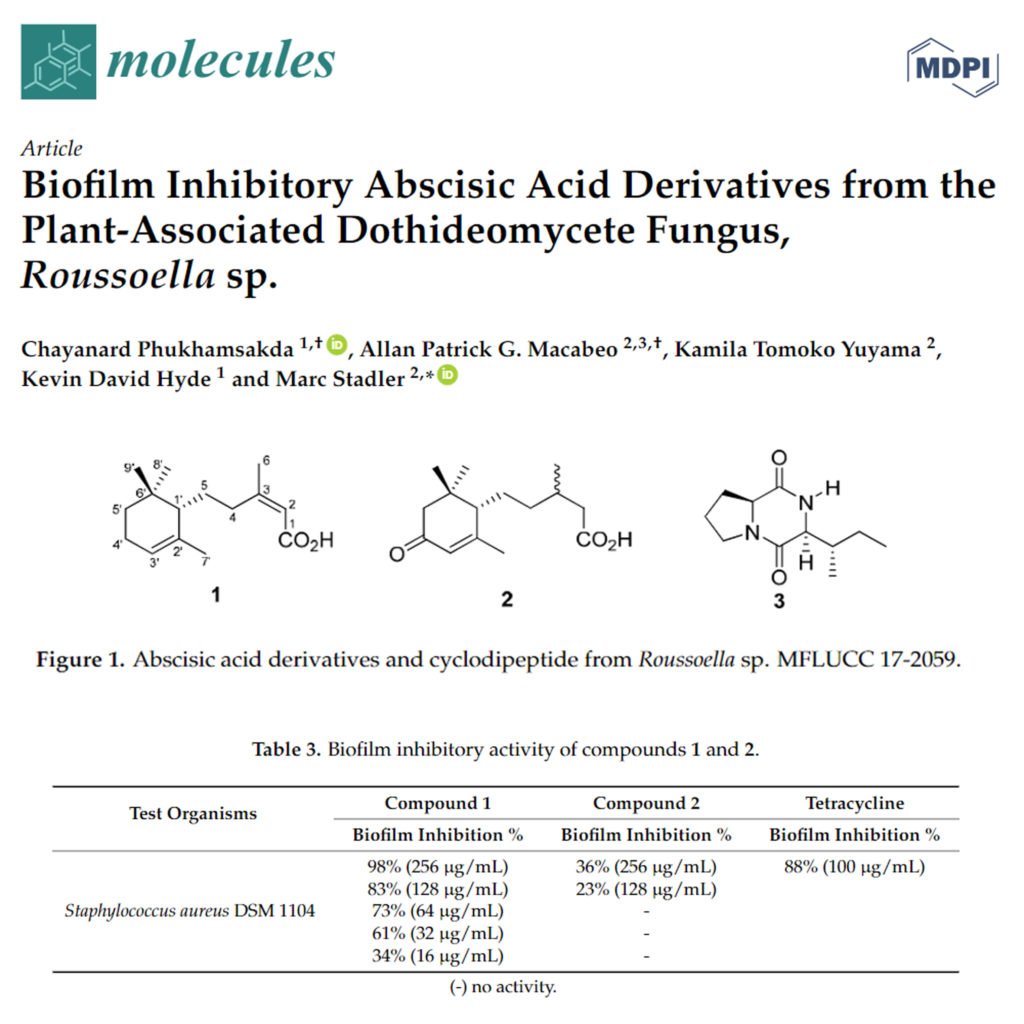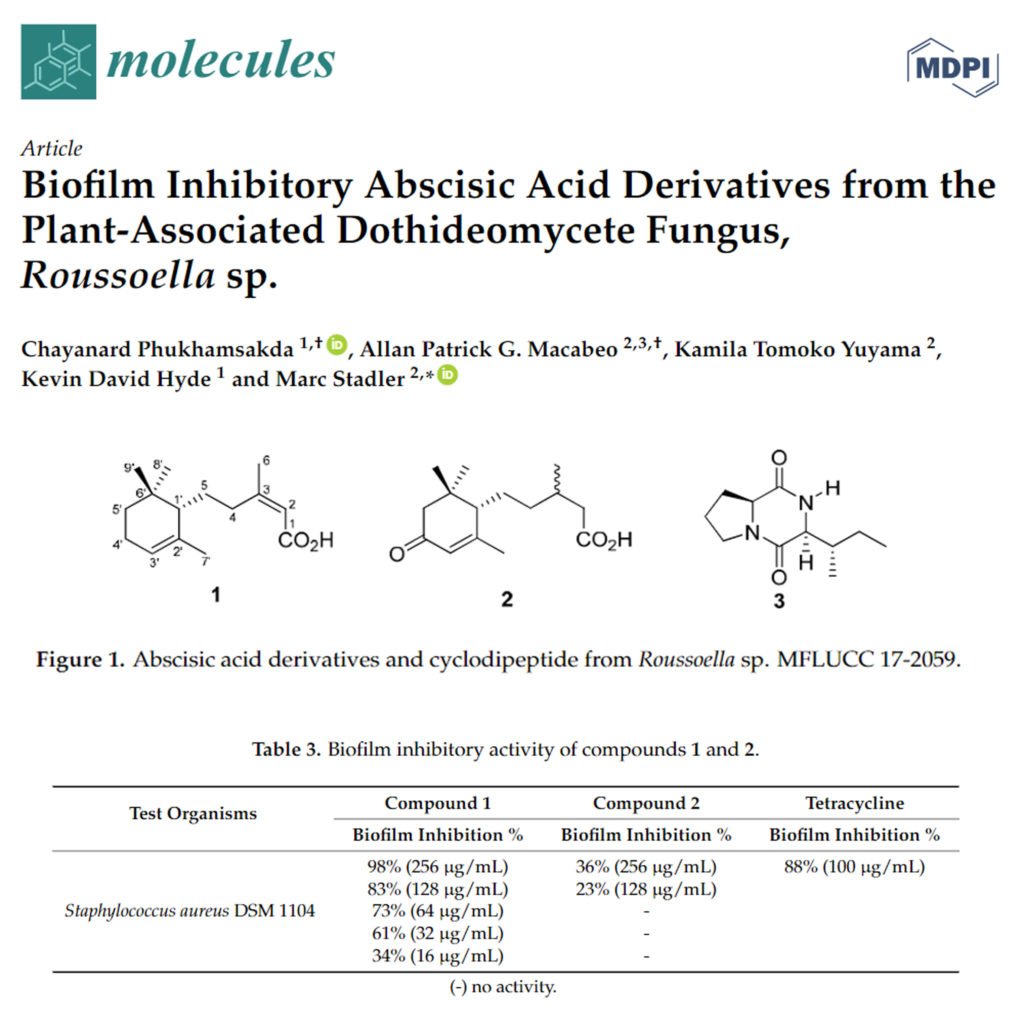 Keywords: biofilm inhibitory abscisic acid derivatives, plant-associated dothideomycete fungus, Roussoella sp, Clematis subumbellata Kurz, roussoellenic acid, pestabacillin B.
---
Join for free INPST as a member
The International Natural Product Sciences Taskforce (INPST) maintains up-to-date lists with conferences, grants and funding opportunities, jobs and open positions, and journal special issues with relevance for the area of phytochemistry and food chemistry, pharmacology, pharmacognosy research, and natural product science.